I have wanted to buy a cute soap bottle for the kitchen. Something simple but pretty that I can store dish soap in on my kitchen counter. We don't have a dishwasher so I find that I constantly use the dish soap in the kitchen for quick clean-up. That means the big, bulky soap bottle always finds its way onto my kitchen counter. It's kind of an eye sore!
I have been looking for a bottle to put the soap in but just couldn't bring myself to buy one. Then I had an idea to re-purpose a pre-filled hand soap pump that I had purchased a few months back for the bathroom. It was clear and much smaller than the bottle I was currently using. Over the last week, I have been washing/soaking it to get out any remnants of the hand soap. I had a few minutes today to finish cleaning it up – removing the old label – and fill it with dish soap. I put the bulky container back under the sink and my new sleek container on the counter. Much better! It's discrete, cleaner, and re-purposed! I couldn't be happier.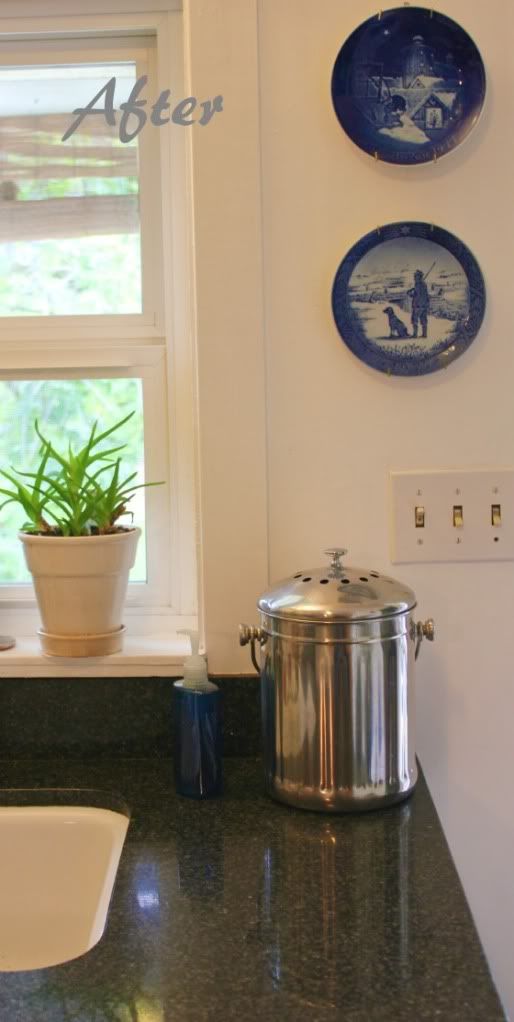 What have you re-purposed lately? What do you do to quell the urge to buy something new that you don't necessarily need? Please share!