I saw this idea (I cannot remember where - so sorry!) for putting collections into old jars. I had an old plastic container leftover from Parmesan cheese we had bought at Costco. It was the perfect size to store her collection. I washed it inside and out and removed the label. I had to use a little rubbing alcohol to remove the sticky residue from the label.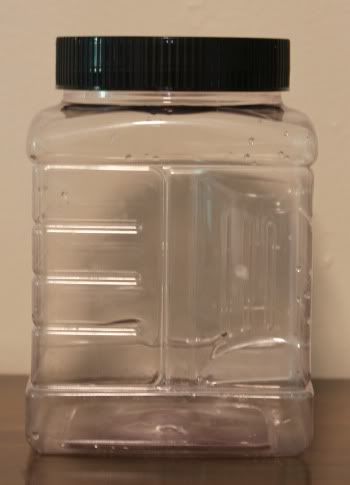 Then I hot glued one of the rocks on top of the lid. This would act as a little decorative handle.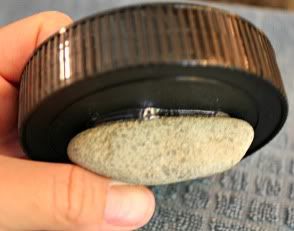 I spray painted the lid pink (my daughter's favorite color) and loaded the container up with her rocks.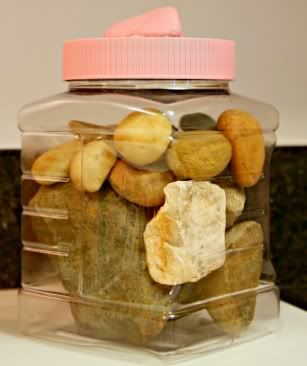 It turned out so cute. There is still room to add more rocks and I love that she can see her little collection. We ended up putting the rock jar in her room on her dresser. She just loves it!
How do you store little collections that your kids bring home?







My three-year-old daughter loves to collect rocks. She is always finding them and bringing them home. We were storing them in a recycled wipe box on our front porch. The problem was she really couldn't see or play with them. They box was getting yucky, too. Sitting outside it picked up a lot of dirt.