The pink Converse are from Target. I found a small bag of rhinestones at Michaels and I used Gem-Tac to attach them. I replaced the white shoelaces with satin ribbon. The project probably took an hour max (plus drying time). I really couldn't believe how simple it was! They are not exactly like the Pinterest version but they are pretty close. Well worth it! And they worked great in Disneyland!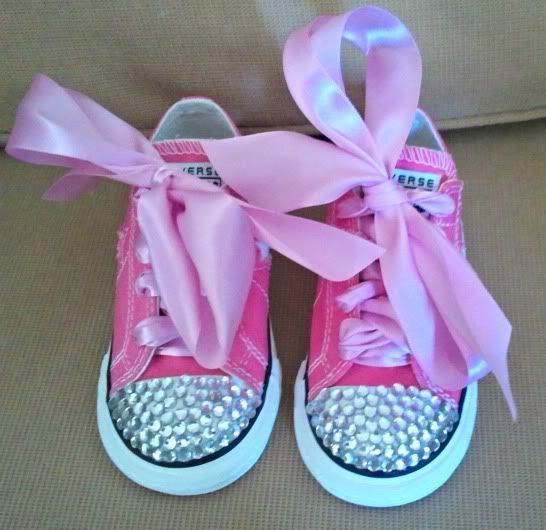 DIY Pink Blinged Out Converse
Gem-Tac - $8 at Michael's (I bought the big bottle but the little one would have been plenty)
Rhinestones - Around $4 at Michael's
Pink Converse - $19.99 at Target
Ribbon - Around $3 at Michael's
Have you recently tried a craft project you found on Pinterest? How did it turn out?

I saw these blinged out pink converse on Pinterest and fell in love. How cute would my two-year-old daughter look wearing these on her 1st trip to Disneyland? I checked them out on Etsy, but could not bring myself to spend so much money on a pair of shoes for a two-year-old. I also could not get the image of her wearing them with her pink princess dress out of my head. DIY here I come!